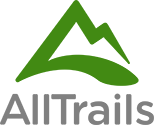 Access 140,000 trails from around the world with AllTrails Pro.
Your free Pro upgrade includes downloadable trail maps, reviews, photos, and access to real-time map overlays and Lifeline safety tracker for one year.
We're temporarily out of coupons, but more are on the way! Please check back in the new year.